Mechanical seals for all types of pumps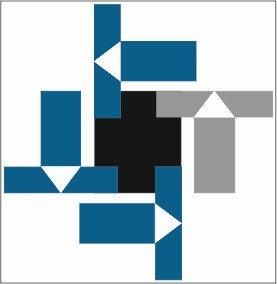 Our heavy industry company can produce mechanical seals for all types of pumps. The highest quality of manufactured products is unique in the international market.
An end face mechanical seal, also referred to as a mechanical face seal but usually simply as a mechanical seal, is a type of seal utilised in rotating equipment, such as pumps, mixers, blowers, and compressors. When a pump operates, the liquid could leak out of the pump between the rotating shaft and the stationary pump casing. Since the shaft rotates, preventing this leakage can be difficult. Earlier pump models used mechanical packing (otherwise known as Gland Packing) to seal the shaft. Since World War II, mechanical seals have replaced packing in many applications.

An end face mechanical seal uses both rigid and flexible elements that maintain contact at a sealing interface and slide on each other, allowing a rotating element to pass through a sealed case. The elements are both hydraulically and mechanically loaded with a spring or other device to maintain contact. For similar designs using flexible elements, see Radial shaft seal (a.k.a. "lip seal") and o-rings.
7AR14-C;
7AR16-E, 7AR16-02E;
7AR22A (B) 7AR22-E 7AR22-T 7AR22VE-02, E-7AR22G;
7AR30-E, 7AR30-T 7AR30V E-02, E-7ARN30, 7ARN30-ET 7AR30MT;
7AR35-E, 7ARN35-E, 7AR35A-T 7ARN35AT, 7AR35-T-7AR35 ET 7AR35MT;
7AR40-E, 7AR40-T 7AR40GT, 7AR40G-E, 7AR40GE-T 7ARN40A-E, 7ARN40AT;
7AR45-E, 7AR45-T 7AR45A-E, 7AR45A-T 7AR45V-K, 7ARN45V-E, 7AR45N-E;
7AR50E, 7AR50NE, 7AR50A-E, 7AR50-T 7AR50A-T 7AR50V-T;
7AR55A-E, 7AR55A-T 7AR55V-E, 7AR55V-T;
7AR60-E, 7AR60V-T 7AR60G-E, 7AR60G-T 7AR60ME, 7AR60MT, 7AR60DE, 7AR60NE;
7AR70NE, 7AR70-T 7AR70A-E, 7AR70A-T 7AR70V-T 7AR70G-T 7AR70D-K.
6AR30E;
6AR35E, 6AR35E-A;
6AR45-E, 6AR45-01E, 6AR45A-E;
6AR50E;
6AR60-E, 6AR60-01E, 6AR60V-E, 6AR60T;
6AR70-E, 6AR70-01E;
6AR80-E.
Mechanical seals 2A
UT1R016;
UT1R020;
UT1R022, UT1R022ZH;
UT1R028;
UT1R030, UT1R030B, UT1R030ZH, UT1R030D;
UT11R032;
UT1R033;
UT1R038;
UT1R042 (T8A, T8B, T8V, T9E);
UT1R044;
UT1R045;
UT1R055, UT1R055V;
UT1R060
UT1S040 (3A40AK, 3A40AI, 3A40VT);
UT1S050 (3A50AK, 3A50K);
UT1S060 (3A60K, 3A60AK).
ONK45A, ONK45B, ONK45V;
ONP45A;
ONP50A;
ONK50B, ONK50L;
ONK55B;
ONK65V.
DNT40S, DNT40R, DNT40K, DNT40KR;
DNT60S, DNT60R, DNT60K, DNT60KR;
DNT70S, DNT70R, DNT70K, DNT70KR;
DNT80S, DNT80R, DNT80K, DNT80KR;
DNT90S, DNT90R, DNT90K, DNT90KR.
DNK60S, DNK60R, DNK60K, DNK60KR;
DNK70S, DNK70R, DNK70K, DNK70KR;
DNK80S, DNK80R, DNK80K, DNK80KR;
DNK90S, DNK90R, DNK90K, DNK90KR.
BO40S, BO40R, BO40K, BO40KR;
BO60S, BO60R, BO60K, BO60KR;
BO70S, BO70R, BO70K, BO70KR;
BO80S, BO80R, BO80K, BO80KR;
BO90S, BO90R, BO90K, BO90KR.
USG40, USG45, USG60, USG70, USG80, USG90, USG120.
UNK, CNT
TM85M;
TM95M;
TM105M;
TM120M;
TM140M.
T-85, T2-85;
T-105;
T-120.